Services
User Experience (UX)
Website Design and Development
Illustration
Conversion Rate Optimisation (CRO)
Lead Generation
On-site SEO
A stand-out, best-in-class website to reenergise the N-ERGISE brand
N-ERGISE approached us in search of a contemporary refresh of their website, but one that would be remembered and stand out in a largely dry sector crowded with websites projecting the same image. We jumped at the challenge and set about devising original, fun and engaging concepts that would grab users' attention and leave them with a memorable experience.
We carefully planned the website's structure through a site map and wireframe diagrams, before moving onto the user interface design itself. We put particular emphasis on case studies and extremely high levels of service offering for which N-ERGISE are renowned, and ensured clearly apparent and necessary trust signals shone through, despite the playful welcome to the website by way of a powerful, custom-illustrated, animated and interactive, isometric landscape with which the user is first greeted.
The website includes powerful multi-territory/multilingual functionality, right down to unique wording in enquiry form confirmation emails to ensure a truly professional and optimal user experience. Cutting-edge design and code ensured the website was quick, worked seamlessly on different devices and screen sizes, and mets stringent WCAG accessibility standards.
We carried out keyword research and carefully curated the site's content according to search trends to help better search engine rankings and traffic. Since launch, traffic has increased by as much as 235% in any given month. In addition, calls to action such as contact details and an enquiry form were carefully designed and built to improve conversion rates and maximise new business leads, job applications and more.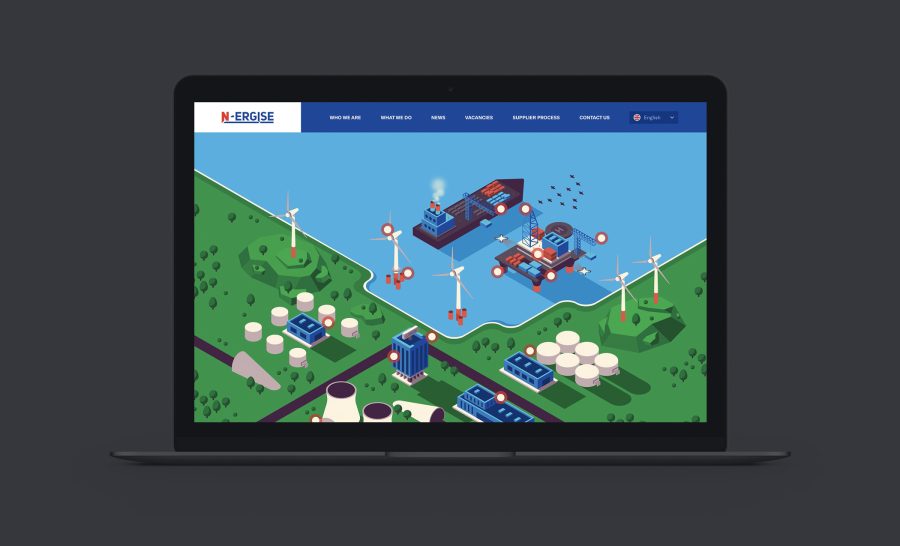 Next Project
Renewable heating experts
Go to case study